New focus on mental wellbeing on a winter skiing holiday !
Snowga is the latest holistic happening to hit the slopes.
The concept was created by Aurélia Chrétien Pomès co-director of Elite ski team, wich provides tailor made ski tuition, yoga, osteopathy and sports massages during its five days.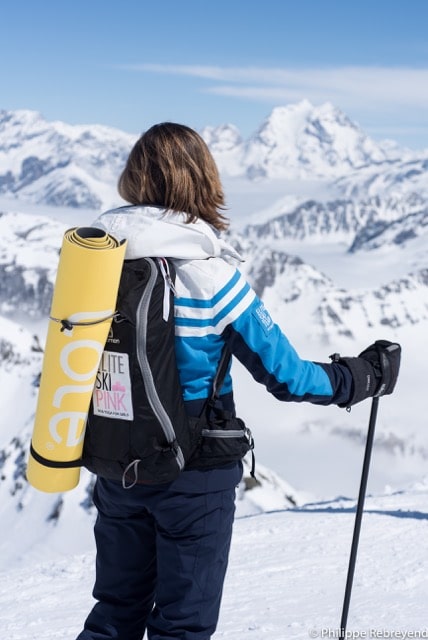 «  I have always been fascinated with how the body moves, respond and recovers » says Aurélia, who is trained as an osteopath, yoga, pilates and ski instructor.
«  when i discovered yoga, especially the benefits of meditation and developpingone's mental wellbeing, i saw an irristible link bettween these sports ».
Based on the fundamentals principals of yogic breathing, streching and mindfullness , Snowga is defenitly a new approach to skiing.